Whether it is your living room, bedroom, or dining room, walls are an integral and eye-catching part of your home where you can display your imagination. A large blank wall seems dull, but it offers an excellent opportunity to make your home look remarkable. A large empty wall also lets you tell what vibes you want to give off when someone enters your house.
You might get bored seeing a large wall without home decor or art if you have a large blank wall and need help with what to do with it! Remember that there are many ways to change the appearance of the wall. So, let's look at how you can decorate the empty wall. You will be amazed at how simple it can be.
Different ways of decorating a large wall
One Way Approach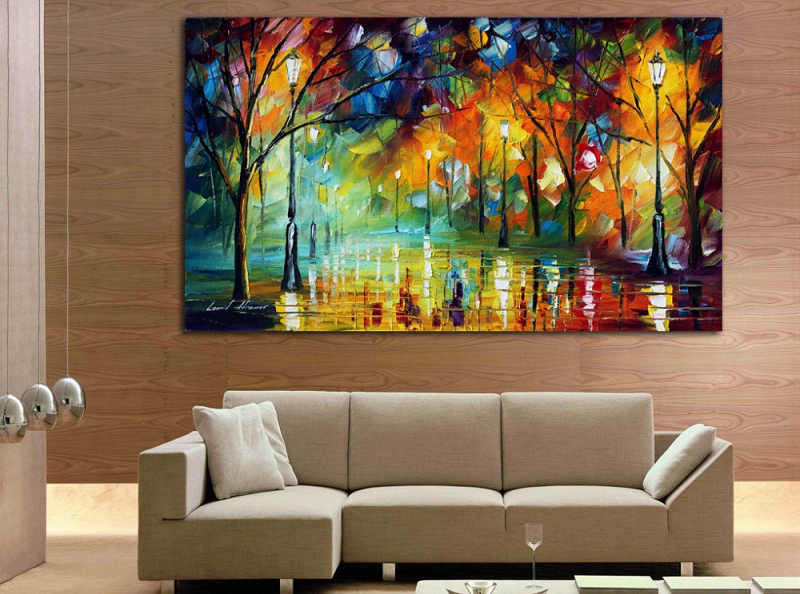 The most obvious way to decorate a large wall is to hang large wall art. If you want to make a statement on your blank walls, then it is better to keep it simple with a single piece of wall art. This is a good way of decorating a large wall as it prevents feeling overwhelmed.
Wall art is a style statement, and it makes your wall look appealing by all means. Instead of a traditional, opt for something different, such as dynamic, contemporary, or modern wall art. Whatever piece or style you choose, be sure it should blend with the other decor of your room.
Wall art can be eye-catching to the viewer only when it is appropriately placed. For this reason, put it somewhere where it gives the maximum impact. You can set it at the center above a sofa or between two complementary pieces. One more thing: if you put it in a living room, make sure it matches your living room furniture vibe/color tome.
Paired Up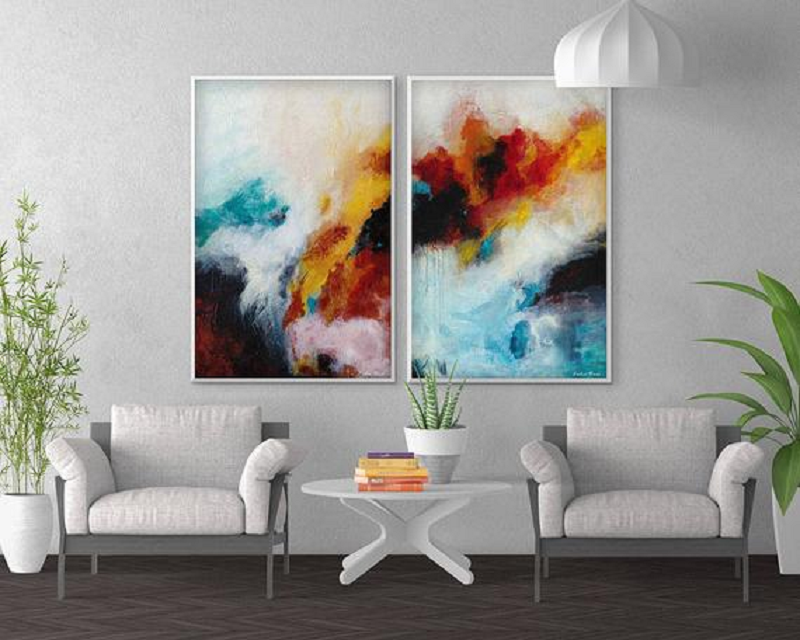 This is a very trendy way of decorating a large wall because it provides symmetry in the room while leaving some area between your art to showcase your paint color. There are endless options when it comes to the pieces that you decide to put in between them. But make sure that you choose a decor piece that has a similar effect to the wall art pair in any way. As shown in this image, a couple of similar framed wall arts create a cohesive statement with the pair of accent chairs and complement other furniture items such as a coffee table.
Organized Gallery Wall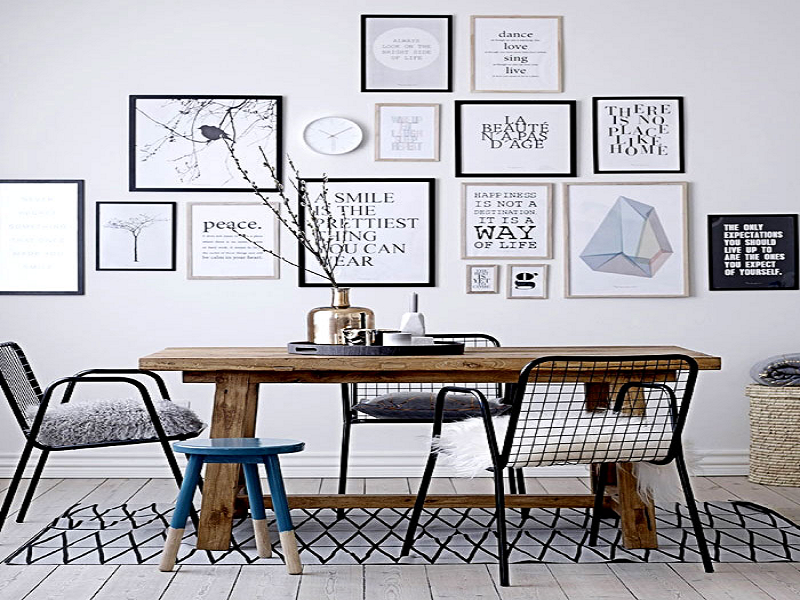 Another way of decorating a large wall is to showcase your art collection and wall decor together. It seems tricky, but it looks attractive when placed correctly. Place two more extensive pieces of art diagonally from one another for a more significant visual impact and cover up the space above or below those more significant pieces with minor art and decor items, as shown in this image.
Anything from painting to wall art, favorite quotes to wall clock will all work well regarding wall coverage. It is up to you to showcase your selection only or display them with a particular theme. Here, the black and white piece of the wall gallery maintains its continuity with the dining table and rug.
Prop a Mirror Group on the Wall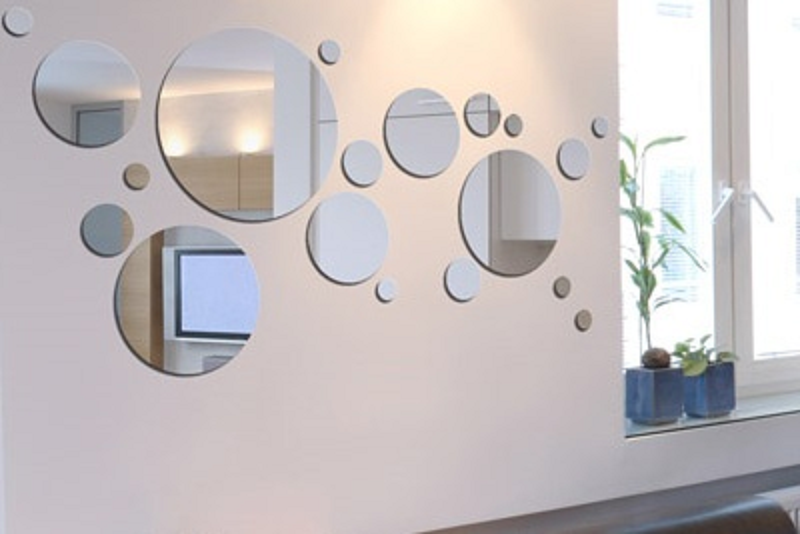 If you think your walls are too plain and want to add decoration, an irregular group of mirrors will do the trick. Besides looking stylish and making your room look bigger, mirrors are the perfect way to add design-friendly details to large, empty walls. Try to choose different-sized mirrors in the same shape for an artsy and cohesive look. Mirrors will surely add style statements whether you place them behind the sofa or bed.
Use Bookcase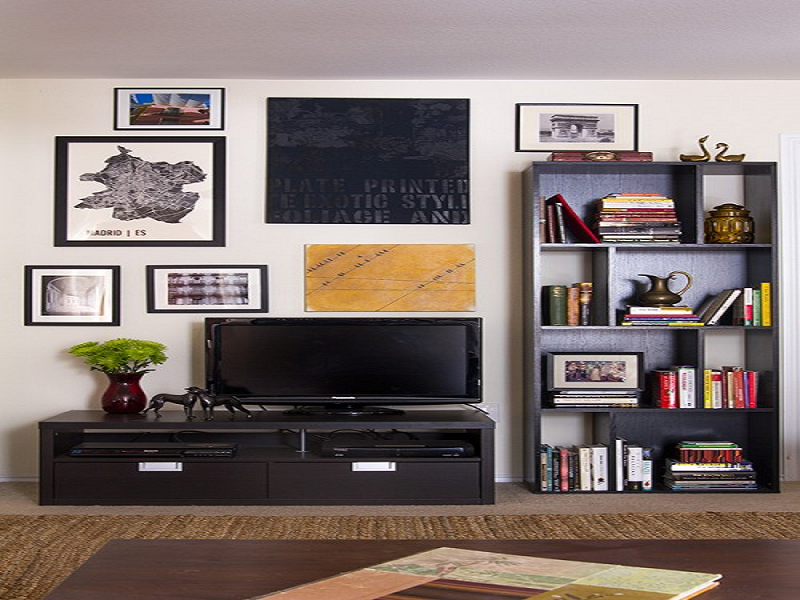 A built-in shelf is an easy way to display your favorite pieces and cover a boring wall. But, if you cannot make the built-in shelves for some reason, then another way to decorate your large wall is to place a bookcase on one side of the wall and some artwork in the space, as shown in this image. Besides looking cool, the bookcase saves your floor space by keeping your books and accessories.
Try Statement Fireplace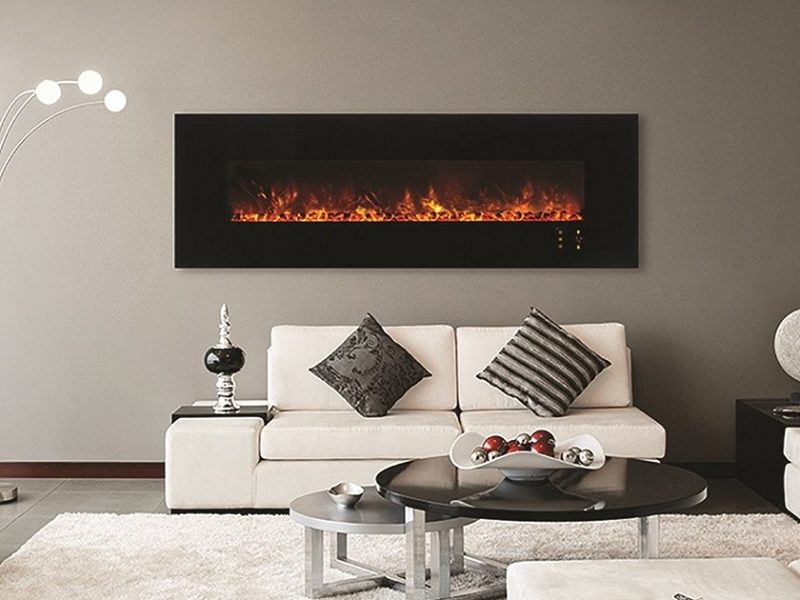 Your first thought might be wall art when decorating a large wall. There's nothing wrong with that, but sometimes trying something different is good. If you want a versatile option for a separate wall look, nothing is better than the fireplace. A statement-making fireplace works well when you want to decorate your large blank wall above the sofa. Not only does it look attractive, but it also instantly draws your guests' attention.
By implementing some of these ideas, give your sizeable boring wall a next-level makeover.