Everyone wants their new office to look modern and stylish enough to match the brand taste. The workplace holds a very important place in the life of employees as well as it is the face of a company.
Every guest or visitor judge a company initially on the basis of the workplace, the atmosphere and people. So, workplace being a prime factor of your brand image should be sophisticated having all the new technology and interiors.
The modern workplaces consist of false ceilings which are also known as suspended ceilings or grid ceilings. The false ceiling is basically an artificial ceiling made up of materials like gypsum or plaster of Paris. This ceiling is fixed below the original ceiling to make the interiors look more beautiful and attractive.
Several companies are choosing a false ceiling over the simple ceiling in their offices as it holds certain benefits. Considering it, every interior designer will suggest you go with the false ceiling for your workplace. So, let's glance at some of the advantages of having a false ceiling in your new office: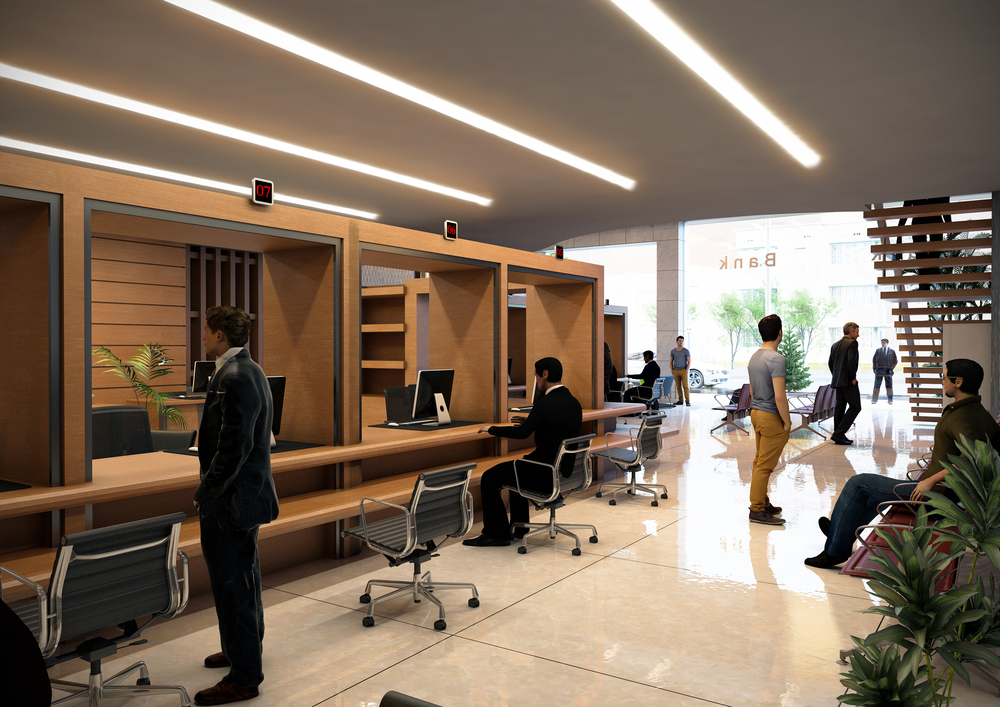 #1. Aesthetically beneficial:
Imagine how your office will look with several wires and overhead AC ducts visible on the ceiling. Yes, it will look as messy as you thought. No matter which colour or design you will choose for the office ceiling, it's going to look aesthetically bad with a bunch of wires and pipes running through it.
The false ceiling will help you in hiding these electrical setups and AC fittings and ultimately provide a classy look to your office.
There are plenty of beautiful designs in the false ceiling which you can't find otherwise. So, it will enhance the aesthetic side of your workplace by concealing the anaesthetic elements and giving it a sober look!
#2. Improved ac performance:
The volume of rooms at your workplace will automatically reduce by installing false ceilings. The lesser volume will help your air conditions to cool the place conveniently. It will eventually reduce your electricity bill.
You can easily provide a cool and comfortable atmosphere to the employees without worrying about the electricity bill.
After all, too high ceiling enhances the volume of the room with no added benefits. If your new office is situated nearby to Noida, then you can contact any gypsum ceiling contractor in Noida for this work.
#3. Provides insulation:
The false ceiling work like a cover to your original ceiling. This ceiling provides insulation to the actual ceiling and help in reducing the heat as it does not have to face the direct sunlight. False ceiling traps the heating layer between itself and the original ceiling to make the atmosphere cooler.
#4. Helps in reducing noise:
The false ceiling is designed to absorb the unnecessary sounds and making the space quite. The workplace especially requires a calm atmosphere so that the employees can focus on their work without any disturbance. But sometimes, the office is situated near the noisy factory or disturbing neighbours. In such cases, a false ceiling can be very helpful.
#5. Light up your office:
The workplace needs an adequate amount of lighting for the comfort of employees. The false ceiling will be beneficial in installing LED lights in every nook of the office.
False ceilings will help to light up your office as there are proper slots for fixing lights in them. You can save electricity by these ceiling lights because instead of switching on all the lights to make a particular corner bright you can switch on one or two lights fixed above that area.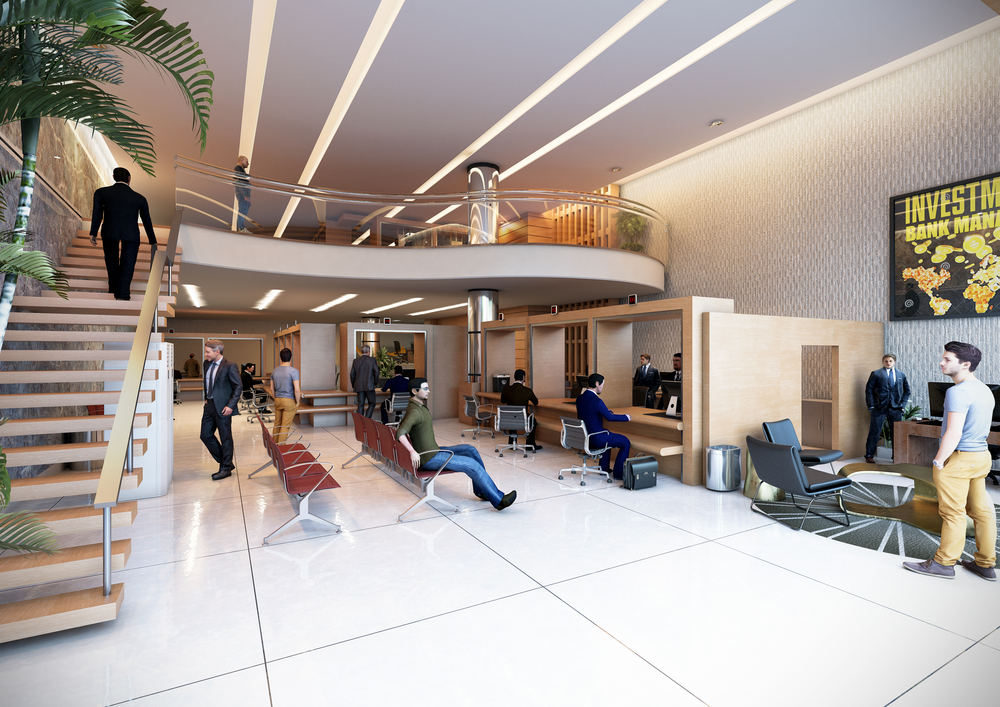 #6. Moisture resistant:
False ceilings are also moisture resistant which can be helpful in the rainy season. It can conceal the patches of moisture of your original ceiling in monsoon.
It will also save your ceiling from mildew which usually grows on roof due to rain and look very messy. With a moisture-resistant ceiling, you won't have to spend money on paint every year.
#7. Easy to repair:
The false ceiling is easy to repair as compared to other ceilings. As it is a structure installed on the top of your workspace, the workers can easily uninstall it from there and fix it. Your employees won't face any problem in their work as the ceiling can be taken to some empty room for repairs after dismantling.
After repairing, anyone can reassemble its panels with ease. On the other hand, you will have to vacate the entire room or that particular damaged area in case of original ceiling repair.
Economical:
False ceilings can be a more economical option than original ceilings. As stated earlier, it will save electricity. Apart from it, you won't have to spend money on renovating the entire ceiling in case of damages.
You just have to fix the false ceiling. It would be more cost effective to install them instead of spending a huge amount on decorating your entire ceiling. You can order it in comparatively low rates from gypsum ceiling contractors in Noida.
#8. Durable:
Once after spending money on installing false ceilings, you will be free from the ceiling problems for the long term. False ceilings have longer life than the original ceiling. Many gypsum false ceiling contractors in Noida provide beautiful and durable solutions.
You will have to spend money on painting the ceiling cracks and renovating it again and again in the case of normal ceilings. But, you can save that time and effort by installing false ceilings in your new office. Renovating the workplace in shorter span of time is a painstaking task as it can hamper the work of team members.
Now, it's up to you to decide whether you want to make your office stylish and updated or you want to stay one step behind the other companies in terms of infrastructure. It is not something very expensive so you can go for it without any worry.
After all, you should not compromise in anything which can affect your office which is your second home!