Given today 's circumstances, it is natural to feel that you need to take extra measures to protect your home exterior. The best thing you can do to protect your property and family against threats and weather conditions is to opt for roller shutter doors. Sure, you can have the garage door reinforced but a better option would be to use the roller shutter doors so that you can lock up vulnerable access points with some reinforced steel roller shutters. Now you can safely lock up your home and keep it safe when you are on a vacation.
Know all about roller shutters
Manual vs. electrical:
You can opt for either kind; you can either go for manual roller shutters or choose electrical which can be operated by the button. With a single click, you can easily roll down the shutters and lock it up. Naturally, the electronic variant is a lot more convenient and it does not include any pushing or pulling on your part.
Material:
You can go for both metal or fiberglass roller shutters as they are both equally strong and can help protect your home against intruders. Moreover, these shutters are durable and meant to last a long time. All you need to do is to get them installed by a professional and that should do the trick. Please note that metal roller shutters are cheaper and do not provide much insulation whereas fiberglass doors do which is why they are a little more expensive than metal roller shutters.
Versatility:
The great thing about roller shutters is that they are versatile as they can be used on all shaped doors of any size. Of course, no one expects you to get roller shutters installed on every door and window but just pointing out that if you should choose to do that, you can do so with roller shutters.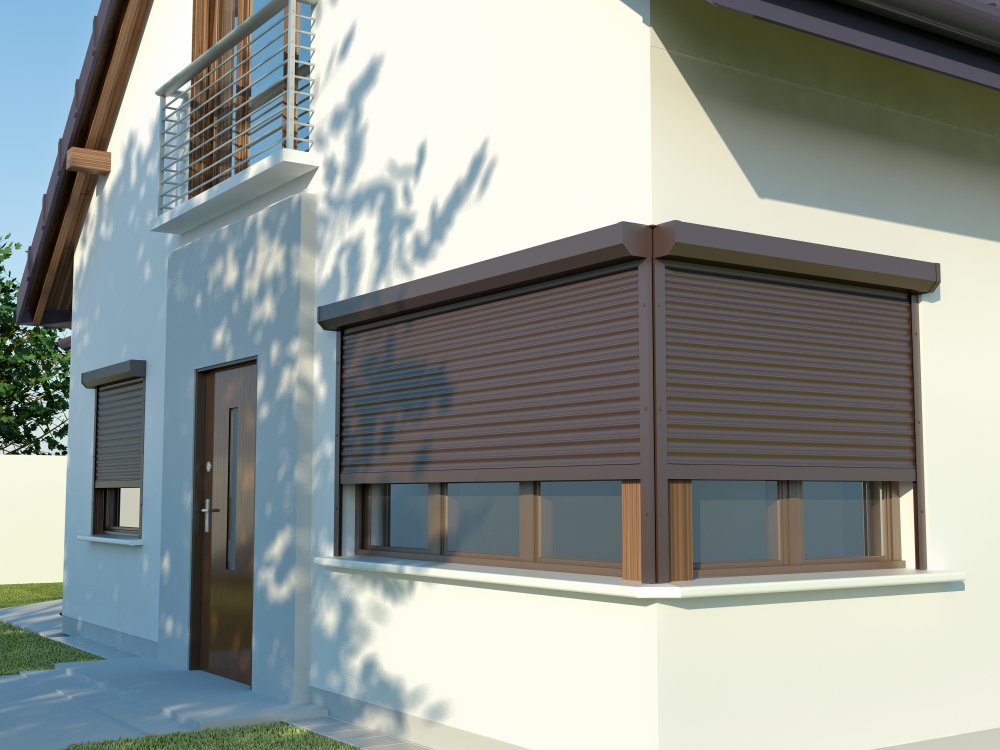 Aesthetic appeal
If you want that aesthetic appeal or want to add that natural look to your room, go for wooden roller shutters. But do note that wooden roller shutters are extremely high maintenance and do not last that long as metal or glass fiber ones do.
Installation:
Unless you have the requisite experience of handling roller shutters, you need to leave the installation of these window coverings to the professionals'. Just search online for "professional roller shutter installation" and scroll through the results to choose the one that seems to be a good fit. But make sure that you do your due diligence before you ask them to install the roller shutters on doors and windows. Find out how long they have been in this business and what their other customers had to say about the quality of their services. Knowing this information beforehand can help you make the right decision and also take an important but much-needed step towards securing your residence against intruders.
Cost:
The cost of the roller shutters can vary depending on the type and material of the same that you are going to install – so make a point of using a cost comparison to sort through the various professional installers that provide roller shutter installation and choose one that seems to be the perfect fit.
With these points, it should become obvious as to why you need roller shutters. But do keep in mind that irrespective of what type and material of roller shutters you go for, you would still need to take care of the same on a regular basis. You can get in touch with the professionals and ask them to clean and maintain your doors for you.