There is no doubt that homeowners care the most about the look of their kitchen and their bathroom. The strange thing about our bathroom is that it's the place we spend the slightest time in, but why do we care so much about the appearance of it? We may have different reasons for this question but one thing is for sure is that bathroom renovation can amount up to $40,000, and higher if you allow it.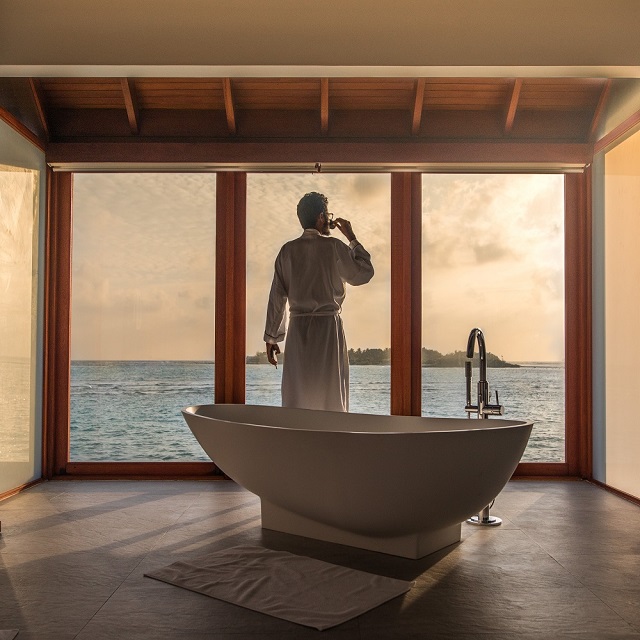 Too costly for tiles and some fixtures here and there, right? However, many people don't know that renovating your home shouldn't always have to break the bank. Good news is that revamping your home is possible and is not an expensive endeavor! So if you have plans to, your bathroom is a great place to begin. Here are ten cheap bathroom upgrades that you may want to consider that will give your bathroom a 'wow' factor at the same time not leaving you with an empty wallet if you don't want to hire a custom home builder to do the job for you.
#1. Have a one stylistic direction 
Your bathroom should shout elegance and give it a brand new look. What you can do is to bring in a few accessories and pieces of the same style and color. Try to avoid the mix and match design. Having a single direction in style will give your bathroom a lot of sophistication, and make it more pleasing to the eyes of your family and friends.
For instance, you can buy a few bathroom elements such as a medicine cabinet and soap holder, and match them with the faucet and with the rest of the room. A few matching accessories will definitely make a big impact if you want more elegance to your bathroom without spending a lot of money.
#2. Embellish your old mirror 
Although buying a new mirror can be pricey, if you want a cheaper upgrade, your old mirror that you already have may be workable. And doing that might be the cheapest bathroom upgrade of them all and surely one of the most effective ones! If you think that you are not the type of person who's creative and innovative enough, here are some simple and creative ideas that you can follow.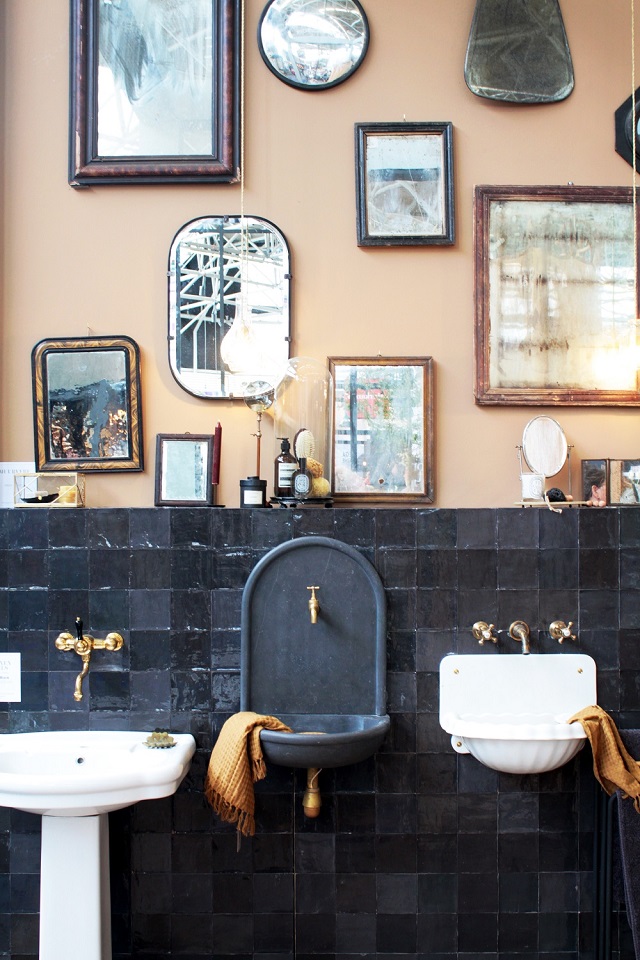 Frame. This is very easy! You may put a frame around your mirror. The look that you want to have whether you want a dreamy or modern vibe will depend on the frame you are choosing.
Tiles. Why not put a little edge on your mirror with tiles? If you have some unused tiles from the time you were remodeling your kitchen or your bathroom, this is the best time for you to utilize them.
Wooden frame. Do you prefer the rustic look? Opt for a wooden frame around your mirror.
#3. Bring life to your floors 
There are a lot of things you can do for your bathroom floors. The most basic thing you can do is to buy a few mats, but make sure to choose the right ones, these will give some color into your bathroom. But if you are really on a budget, you can bleach your old tiles. This will bring the luxurious appearance they had when they were new. Moreover, if you have wooden floors instead of tiles, you may treat it with a new coat of paint. Don't forget that the paint should match the rest of the room and you are good to go.
#4. Have a well-placed and spacious shelves
Are you the type of person who unnecessarily buys item after item then just ending up cluttering their home? This is where adding additional shelves become one of the most useful affordable bathroom improvement ideas. You can either install wooden or plastic shelves, it depends on you. The important thing is you have a place to safely store your belongings. Aside from being functional, it will contribute to the overall look of your bathroom, making it a good investment.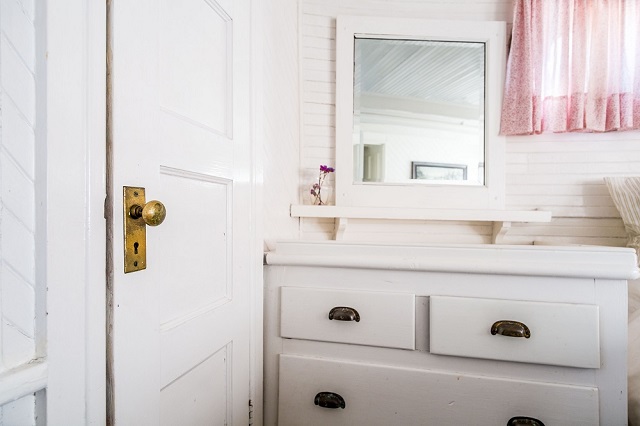 #5. Renew the look with a fresh coat of paint or stain
If your existing vanity cabinet provides a good storage, great lines, and solid built, you can refresh it with a new coat of paint or stain. For earlier stained cabinets, you can sand off the old finish and apply modern stain color. Keep in mind to sand the gloss off a previously painted cabinet, and smooth out any damage with filler. After that, apply a coat of primer then complete it with a topcoat of color.
#6. Give a new light fixture
If you think it's time for something new and dramatic for your bathroom, go and change your outdated light fixture. Opt for glass features and a layered look for a great captivating sparkle.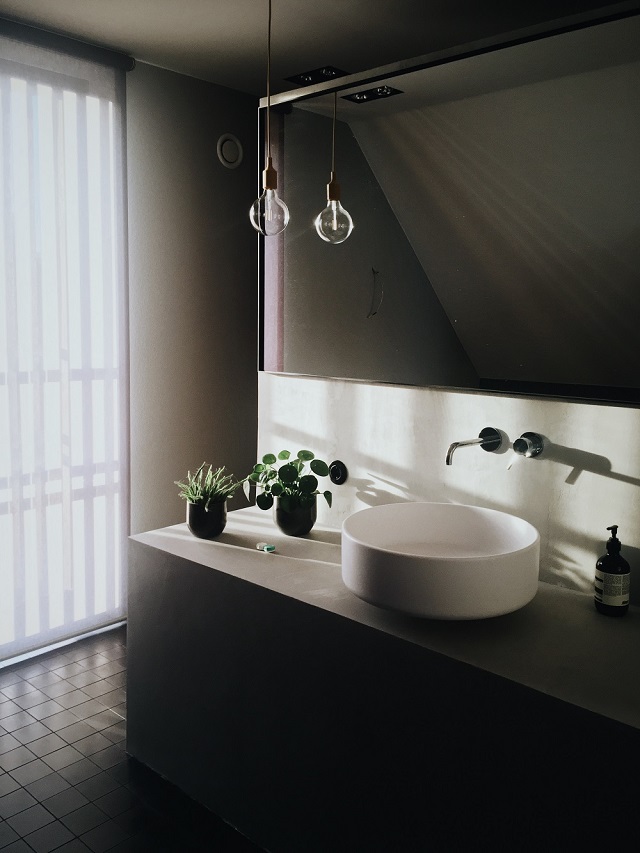 #7. Switch to white porcelain or ceramic tiles
Spice up your wall with square 6×6-inch white porcelain or ceramic tiles that cost as small as 50 cents each so you can cover plenty of wall space. No one will ever know that you spent a little amount. But if you like to go a little further than your budget, you can step up the look by combining in a few decorative bands of sleek glass liner tiles that supply color and sparkle.
#8. Play it up with patterns
Always having a boring bath? Why not replace your old curtains and walls with fabric and wall covering in two flamboyant patterns. For your bathroom, you can look for vivid geometric zigzags on the fabric shower curtain or crispy tailored Roman window cover partnered beautifully with a nature-inspired wallpaper, filled with some birds, butterflies, and zigzagging vines.
#9. Replace an old faucet or countertop
This will depend on you but a faucet is a great investment since this is one of the fixtures that we use every day. So why not trade up for a new faucet or showerhead for a completely new luxurious vibe.
Another idea you can do for your bathroom is to replace your old countertop. For cheaper options, you can start with preformed laminate or try checking out costs for a fragment granite slab for a touch of lux without spending a lot. Installing a new countertop might need some professional help, so try asking for assistance from a home builder.
#10. Incorporate some vintage beauty
Vintage is such a natural definition of aesthetics. You might find a good deal and infuse a dose of personality into your bathroom. Go and make several trips to flea markets and you might find some hidden gems there. If you're looking for great suppliers of vintage tubs, countertops, sinks, benches, and other unique bathroom accents, you can try architectural salvage yards and internet auction sites.