Despite how annoying and stressful this can be, there is no way around it, and it certainly shouldn't be neglected. We are all fully aware that a house has a constant need for maintenance, and that you need to change or replace something each year. First of all, you need to feel pleasant at home, but also, if you ever want to sell your home successfully, it needs to be in good shape. Try to prioritize some of the following suggestions when trying to decide on house improvements.
Remodelling your kitchen
Kitchen remodelling is actually a great investment, and you do not have to spend a fortune on it. As we all know, the standards for kitchen maintenance should always be higher than for the rest of the rooms inside the house. After all, the kitchen is a place where you prepare food, so health conditions should be at the top levels, just like in respected restaurants. When remodelling, you should use the opportunity to inspect the pipes, and do some repairs if needed, since there are a lot of electrical appliances in the kitchen, and any leakage problem can cause a lot of damage. Use the opportunity to replace the appliances with the ones that are more energy efficient, and better for the environment. This, of course, will depend on your budget, but rest assured that at some point, you will have to spend a lot of money to improve your kitchen, and it is way better to go with a whole bundle of changes.
Changing your bathroom
Your tiles will not last forever, and as soon as minor cracks start to appear, there is a high possibility that water will slip through those cracks and harm your tiles even further. Also, due to the higher humidity, there is a chance for mold to develop on your bathroom walls. Mold can put your health and the health of your family in danger, in other words, contain these possible outbreaks before it is too late. Changing your tiles will take at least a week of work, and it is also a chance to change your tub or shower cabin. Make sure you cover all the other items in your home since there is going to be a lot of dust clouds spreading around your house due to the whole process of removing old tiles.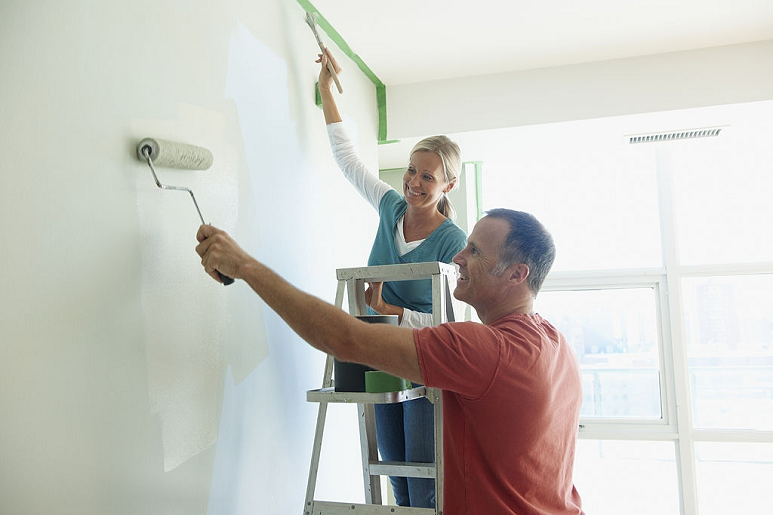 Re-paint your exterior
In some neighborhoods, it is punishable by law to neglect your home exterior, considering that it is in everyone's interest to have a nice looking neighborhood. If you are planning on selling your house at some point in the future, you need to make its exterior alluring to the public. The most basic thing you need to do is paint the exterior. You can go with either oil-based alkyd or water-based latex, the first option is preferred by painters since it is stain resistant and it is easier to paint with it. The latter option is easier to clean, it dries more quickly, and it does not have an odor as nasty as the alkyd-based paint has. This is also a nice time to embellish the entrance of your home, change the front doors and windows, and add some style to the exterior. Since you are working on your house's appearance, you can add some improvements to your garden, like a pond or a small fountain, or even build a deck where you can sit with your friends during spring and summer. This would be great if you have a house in the countryside, since you will be able to either rent it, or use it as your summer house to have a great vacation during the holidays.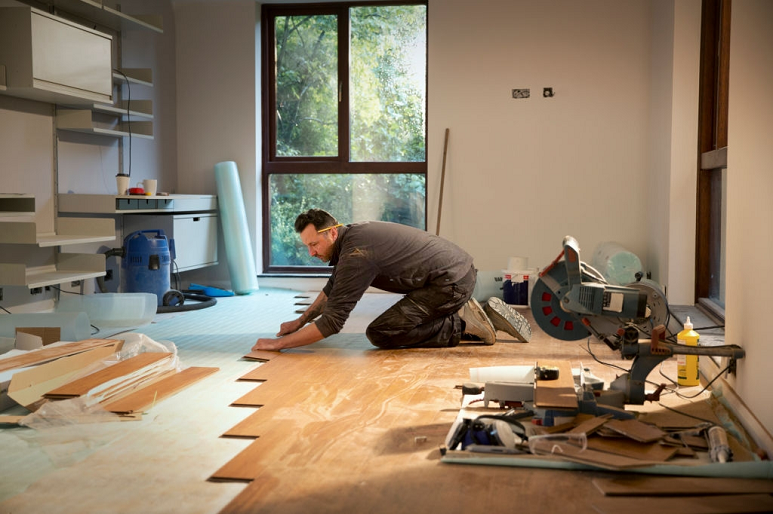 Changing your floor
If you want to improve the floor of your house, use laminate flooring, since it is cost-efficient, easy to install, and it pleasing to the eye. This floor will have high endurance and resistance to heat and cold, thus you can introduce some floor heating along with it. Lastly, by using this approach, you will have less trouble cleaning the floors, making your house even easier to maintain in the future.