The decoration of your home plays a major role in setting the ambience of the place, and can affect the mood of the people living there. Adding decorative touches helps increase the appeal of rooms, and will also be helpful if you plan to sell your house in the future for its market value will increase.
Whether you want to decorate your home by yourself or hire the services of professionals, you first need to consider the theme and vision of what you want, the color and lighting that will strategically brighten or tone down different rooms, the layout of the space, the home or office furniture and decorations that will ensure comfort and function, and more.
However, if you are on a budget, we've got five tips to help you make your home look more elegant without spending too much.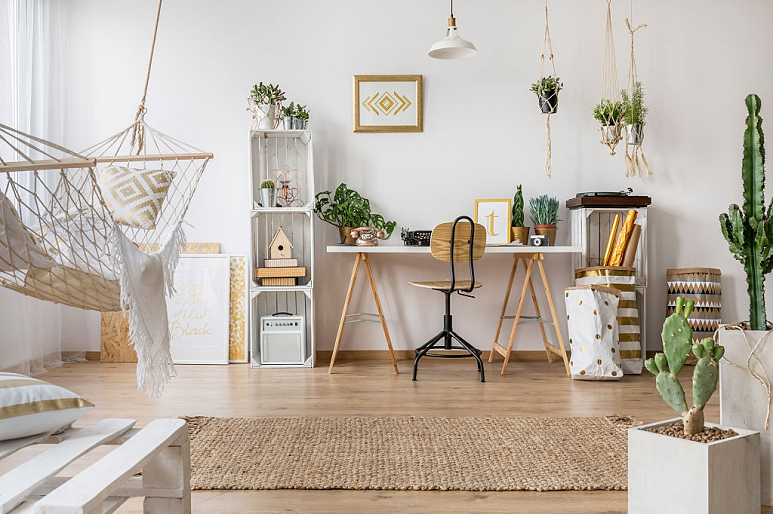 #1. Update your hardware fixtures
When redecorating, we tend to overlook the small aspects of our home. However, it is actually one of the most inexpensive ways of adding a dash of elegance to it. You can start by going around your house and making a list of fixtures that needs to be replaced. Small details like knobs, drawer pulls, light switches, and handles can effortlessly give your home a high-end sheen. These affordable items can be easily bought in small hardware stores, flea markets, and antique shops.
#2. Give your home a fresh coat
Soft and understated or dramatic and bold – the choice of paint will dictate the way how your room will look. There are a lot of colors that will instantly add glamour to your residence. The right paint color is also a great way to create ambience, coziness, or a sense of space. You can also add light colors to open up tiny spaces, add a sense of warmth to bedrooms with rich neutrals, or an elegant touch to a dining room with dark colors.
#3. Brighten rooms with attractive lighting
Compared to standard light fixtures, designer ones are highly preferred items because they add an exquisite look in every room. Fortunately, you can do a few tricks to get the high-end look without breaking the bank. You can create a custom look for your light fixtures by being resourceful or by looking at flea markets, second-hand stores, or garage sales. In addition to this, adding other light sources like table lamps, floor lamps, and wall lamps will increase the classy feeling.
#4. Hang art on the walls
One of the most affordable home decor idea is to hang unique art pieces on your walls. From family photos, DIY arts, framed motivational quotes, and other works can make any room in your house feel like an Instagrammable spot. However, before you start hanging frames on your walls, you need to make sure that you have artistically chosen where you will put them and what method will you use to hang them. Also, remember that you don't need to put artwork on every empty wall that you come across.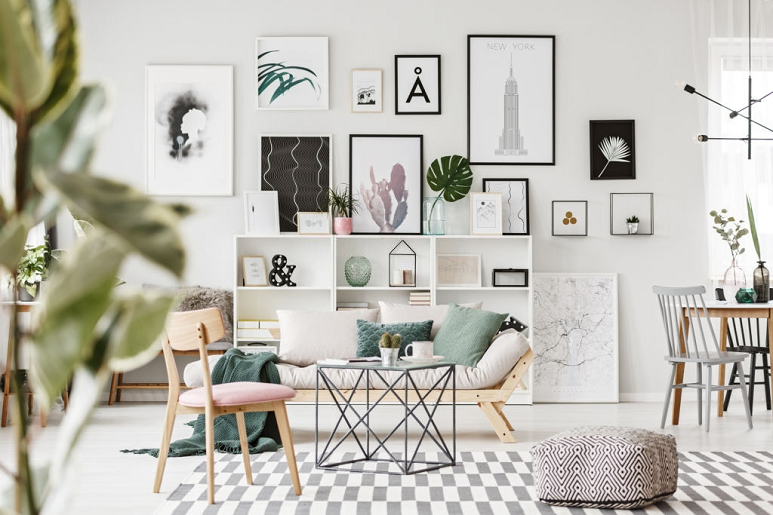 #5. Declutter
The first and foremost obvious step in creating an elegant home is mastering the art of decorating with less, or what they call 'Minimalism'. This means that you should only display the necessary pieces or the things you love, and store everything out of sight. You must learn how to embrace white spaces and not fill every inch of your house – don't be afraid to have a little breathing room. Also, to make your home more appealing, cleaning, dusting, and vacuuming must be a part of your routine. Decluttering will also allow other elements like pillows, accessories, paint, lighting, and flooring to really stand out.
Redecorating your home can involve a bit of work. It usually happens because overtime your house can begin to feel a bit stale, and might need a style update, or you're preparing to have children, your lifestyle changed, or it's just the time to clean things out – whatever your reason is, redecorating your humble abode can be extremely rewarding in different ways.
Author Bio:Bianca Fermiza is a digital content writer which mainly focuses on topics and keywords for office furniture in the Philippines.