Introduction: What is metal wall art
Decorative art, in any form, is highly appreciated and gives your place a statement along with an artistic vibe. One such popular and most-sought out decorative art forms is metal wall art, which gained prominence extensively in the present contemporary world.
The meaning of metal wall art is self-explanatory. Any metals like aluminium, copper, cosmetic bronze, stainless steel, and cosmetic copper mild steel are used to make stylish and attractive metal art pieces.
The companies that manufacture metal art continuously research to innovate this art in a way that's appealing and aesthetic when placed in people's homes or offices.
History of metal wall art
Though metal art is regarded as the popular modern and contemporary style art, the actual history dates back to medieval times (or even further than that).
When kings and kingdoms ruled the world, metal art is considered as a compulsory fashion to give royal vibes to the palaces and castles. Blacksmiths used to make beautifully decorated shields, armours, swords, metal helmets, metal bodies and placed them in several places to create a statement all around the structure.
And what's interesting is the castles were also decorated with the weapons and shields used by the fallen knights in the war. Doing this is considered as the pride and way of paying tribute to the deceased soldiers in the war.
So, basically, when you are hanging metal decorative pieces in your home, know that you are carrying the heritage of your nation.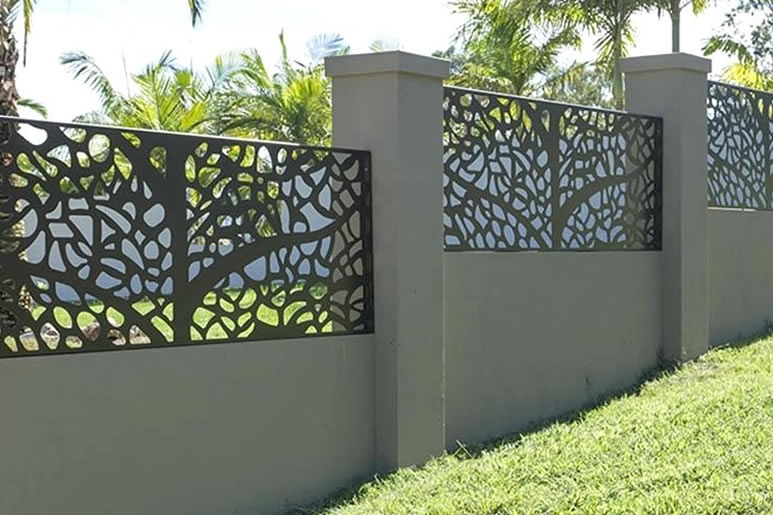 Reasons why you should consider metal art
#1. Gives your home a modern, stylish, elegant appearance
Metal wall art is the best and relevant choice when you want to enhance your home. Whether your home's architecture is traditional or modern, you can (with little creativity) choose the metal pieces that exactly complement your building.
For instance, you can choose metal idols to give a traditional vibe. Or else, choose sleek and abstract metal art designs for a modern look. Whatever you select, you will have a chance to reflect your personality and make your place classy and elegant.
#2. Suitable for both residential and commercial complexes
Do you think metal art is only suitable for residential interiors? No, carefully chosen metal pieces can add a beautiful twist to the professional environment like in corporate offices, shopping malls, etc.
With the stunning designs, attractive colours, and fascinating patterns of the metal, there's no place you can't beautify using the metal art. There are several options for you to choose, allowing you to transform your place in however way you desire.
#3. A wide range of variety to choose from
With metal wall art, there's no limit to variety. For instance, there are functional art pieces like wall scones, fountains, candle holders, key racks, etc – all which serve an actual purpose.
On the other hand, decorative wall art mainly serves to increase the aesthetics of your place. You can fashion your place by choosing designs including animals, flowers, trees, abstract designs and many more.
#4. Decorate your home within your budget
Don't worry that you need a hefty budget to include metal art pieces in your home. Available in all ranges of budget, you can find the décor that matches your style and budget. All you need to do is to find a company that sells or manufactures the best, reliable and durable metal wall art in your area.
Aren't these reasons enough for you to consider placing metal art in your home or office? Well, if you have decided that it's worthy, continue reading here to know the tips for decorating your home: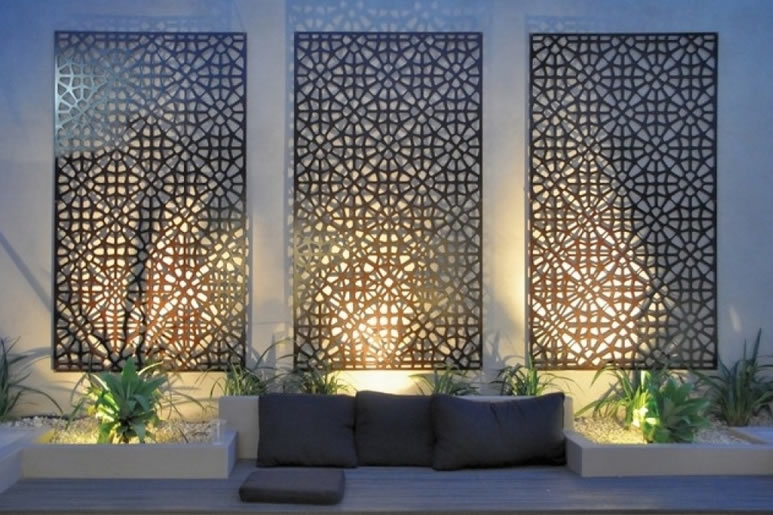 Tips while choosing the metal art pieces
It can be a massive hassle to choose the right metal pieces for your place, especially when you have no idea where to begin with. If you are that person, here are a few tips to form a shape to your thoughts:
First and foremost, if you have darker walls, go for the metal colours that are light like ivory, gold, etc. On the contrary, choose darker metal pieces that create a perfect contrast to the lighter walls.
To decorate a plain corner wall, choose a metal candle holder or a simple art piece like a tree showing leaves and flowers, etc.
If you want to make your room feel bigger, go with the metal works that consist of a lot of mirrors.
To turn your plain office walls into something that looks attractive, choose designs that consist of flowers, bird shapes, etc. Any other contemporary designs and patterns also do the trick.
Metal décor is easy to maintain as they are stain and dust repellent. So, don't hesitate to places some metal sculptors in your garden, patios, decks, etc.
You can even choose metal art structures that you can directly hang outside your home.
To create dramatic effects in your home, use multiple art pieces in your room with different colours that go along with each other. It creates a nice statement to your wall.
To create contemporary art, choose bold colours and daily-use elements like box designs or any other abstract patterns.
If you are looking for the metal art for the bedside tables or any other table, choose a metal vase and decorate with metal or plastic flowers. It not only adds aesthetics but also the functionality.
These are the tips just to give you an idea. However, the ultimate choice depends on your taste, style and how you want your space to look. No matter what you select, be sure that you feel a sense of comfort with the art pieces that you choose.
Final thoughts
So, next time, when you are hesitating to invest in metal art, you can go ahead without any second thought. You can browse a variety of designs online or, step out from your home to visit local stores and buy the design that you feel is the best.
About the Author: Ariana Mortenson, a professional writer and blogger by profession. I write on various niches like Home Decor, Metal wall art, Improvements and other Home Design domain that understandable and appealing to the people. I aim to achieve a difference through my writing which allows you to make informed and valuable choices.