Most of us get astonished as we watch TV shows or flip pages of magazines that feature outstanding interior designs and stunning locations of residences all over the world, imagining ourselves of how life could've been living in a place like that. Some of us secretly dream of it since we know that we're far from affording such a home, that's why we call it our 'dream home'.
But the good thing is, regardless of how beautiful the location, the architecture, design style, all dream homes have their common features from one another. You can introduce some of those in your own home with the help of creativity and the right ideas. You may not have it all, but no one ever said that you can't have at least a piece of it! So, here are the top 5 features that are commonly found in all dream homes that can let you enjoy the experience of living in such a great home of your own. 
#1. Vast open spaces and elevated ceilings
Almost every luxurious home feature open-plan living areas wherein it uses this technique to divide recognizable zones by smart design solutions such as materials, colors, flooring, and textile and not through partition walls. Intermediate floors, mezzanines, and open lofts are the typical architectural elements where the conventional floor and ceiling separation is avoided. This results in airy open spaces with high ceilings and plenty of light.
#2. Bring the outside through glass walls
If you're the type of person that loves and appreciates the beautiful view of the outside, glass walls are a smart architectural and design technique to somehow bring the outside and visually amplify the interior space. You can try shifting to panoramic windows that are often used in living rooms and bedrooms which lets your interior to get a view of striking outdoor views of mountains, valleys, ocean, or the city lights view.
If you're really serious to make your home to look like a million-dollar home, you can install skylights as an alternative dream feature. Having large ceiling windows will instantly improve the look of your home and let plenty of natural light enter into your home to make it appear more airy and spacious. Plus, who doesn't want to have their own piece of sky heaven?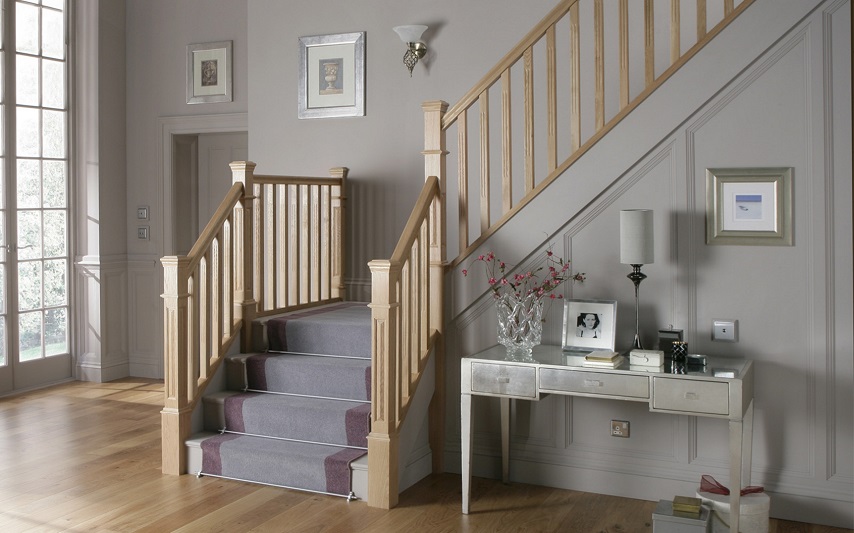 #3. Intricate staircases and balustrades
Luxury homes provide adequate space to relaxingly accommodate an entire family by using a multi-floor structure and interior layout. In most residences, connecting staircases is the major element of the overall interior design. If you do plan to renovate or buy a simple house, you can connect the floors, lofts, or attics that can be a huge structure with a continuing classic charm, or glass and steel to have that sophisticated modern look. Moreover, staircase structures often permit the application of multiple smart display and storage solutions.
#4. Exquisite bathroom and walk-in closets
Today, a luxury bedroom not only provides a large and spacious area, providing great comfort and functionality but also to boast a luxurious en-suite bathroom and large walk-in closet. Luxury homes that use the modern interior design, feature the opening of the en-suite bathroom into the bedroom with no walls to divide the two spaces. This common element is believed to be used in adding more intimacy and romantic ambiance into the bedroom.
And of course, large bedrooms should be incorporated with a large walk-in closet. This room has its own right to have that spectacularly designed closet and boasts high-end functional amenities.
#5. Backyard and outdoor
Luxury does not only cover the characteristic of the home interior but also a feature that flows splendidly into its exterior, too. Your outdoor space is also planned and designed with the same luxurious and levels as the interiors and create complete additional open-air living spaces.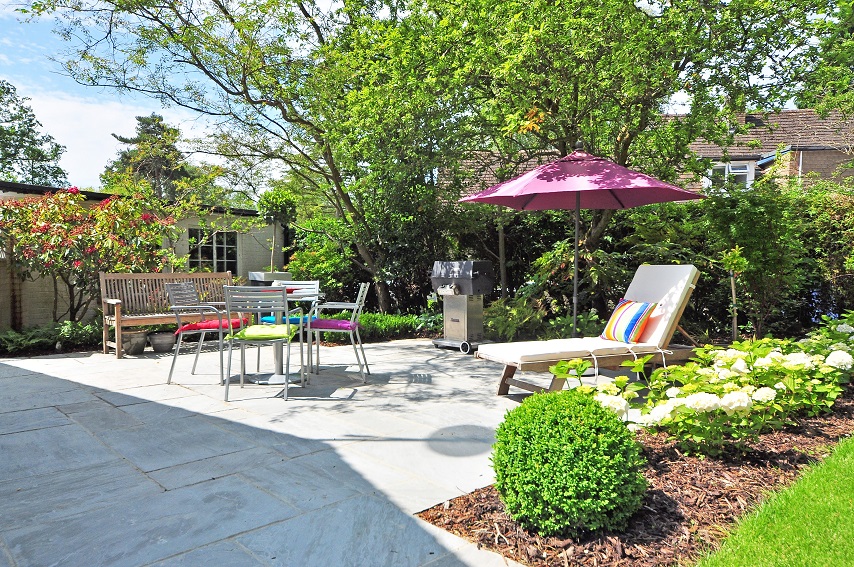 Your living room should be open to large outdoor patios with cozy areas for peaceful relaxation or for spending quality chit chat with friends over a drink. Your interior dining areas can be extended into outdoor dining rooms accompanied by BBQ-s, open fire pits, pizza ovens, and the like. You can also include other fun outdoor amenities for your backyard such as a swimming pool, jacuzzi, or spa bathtubs.
Some of you might consider incorporating these features on your new house that you're ready to move in or do these improvements on your current home. Just remember that your 'dream house' should be the place where you would feel happy and get to enjoy life with the people that matter to you.
About the author: Ivandrea Ollero is a daytime writer for Wincrest Bespoke Luxury Home Builders ,one of Australia's outstanding home builders that creates luxury and unique houses like no other. Ivandrea gives out recommendations for exquisite home designs and services.